1

Upload Photo

2

Confirm Design

3

Customization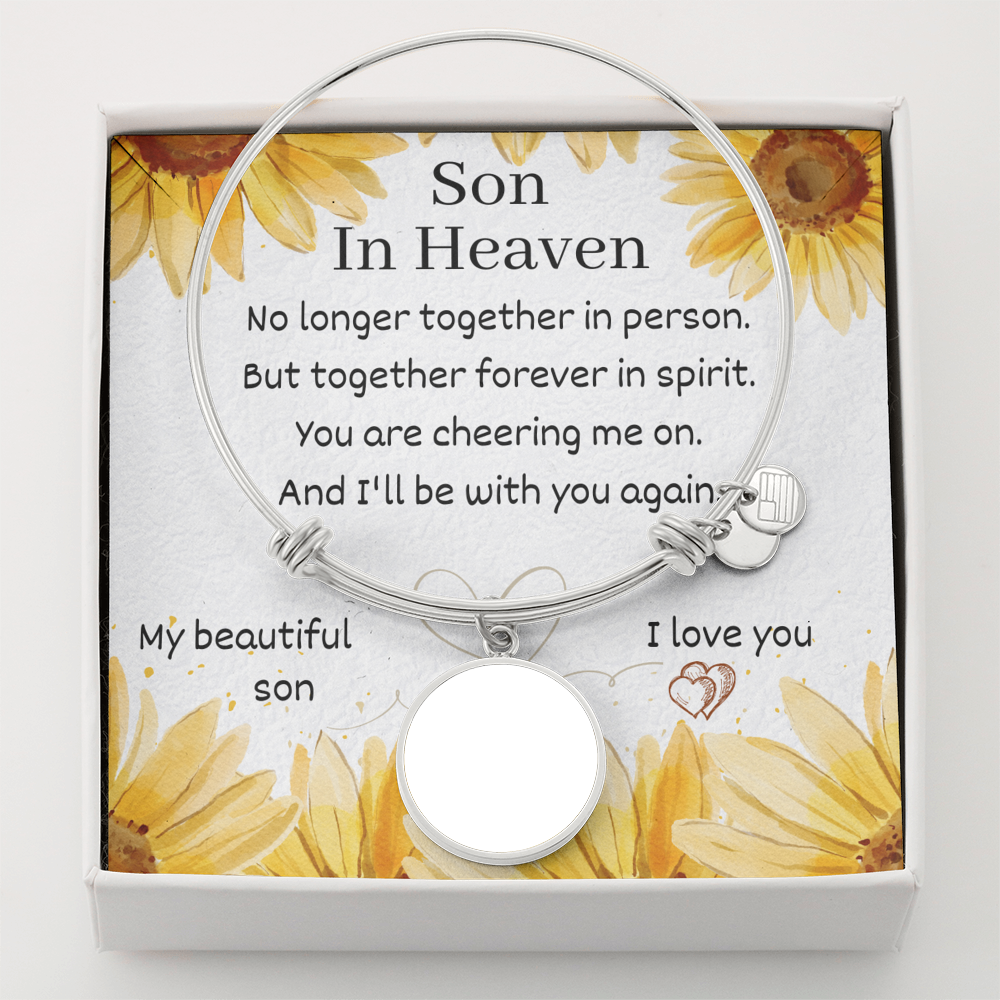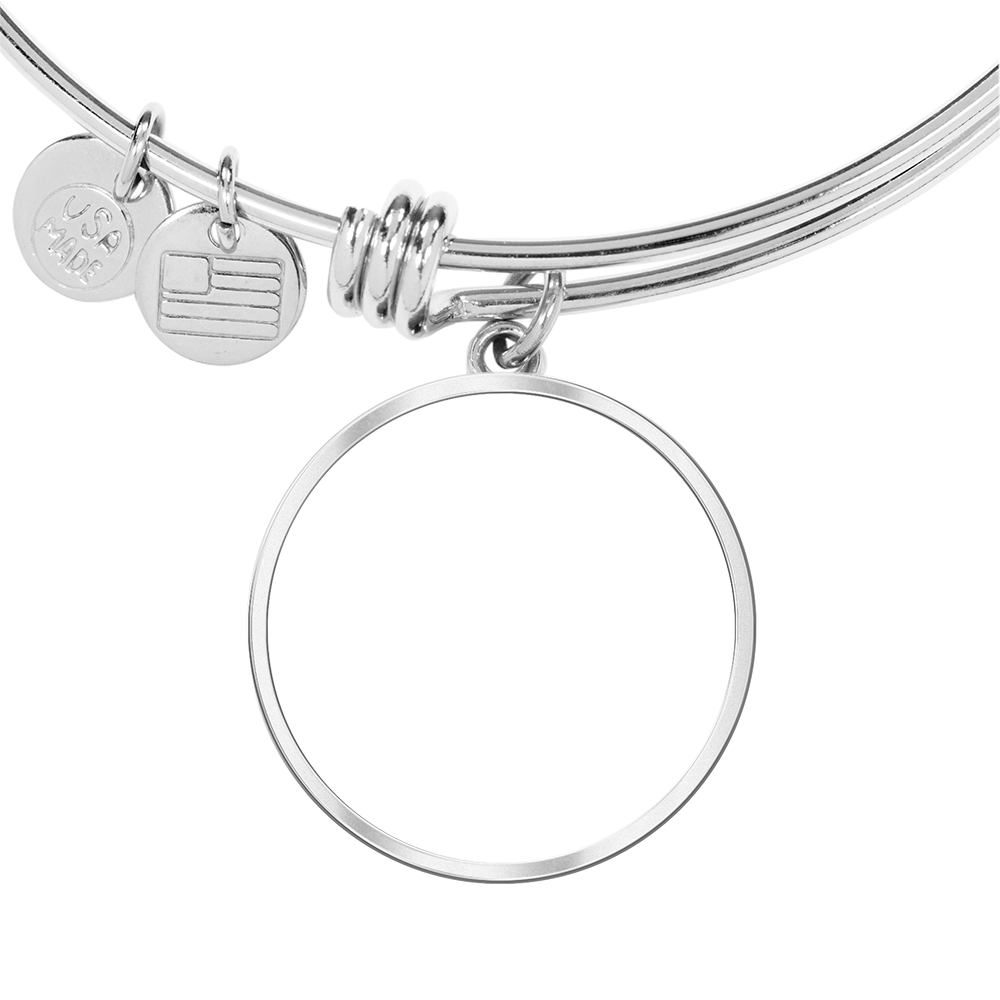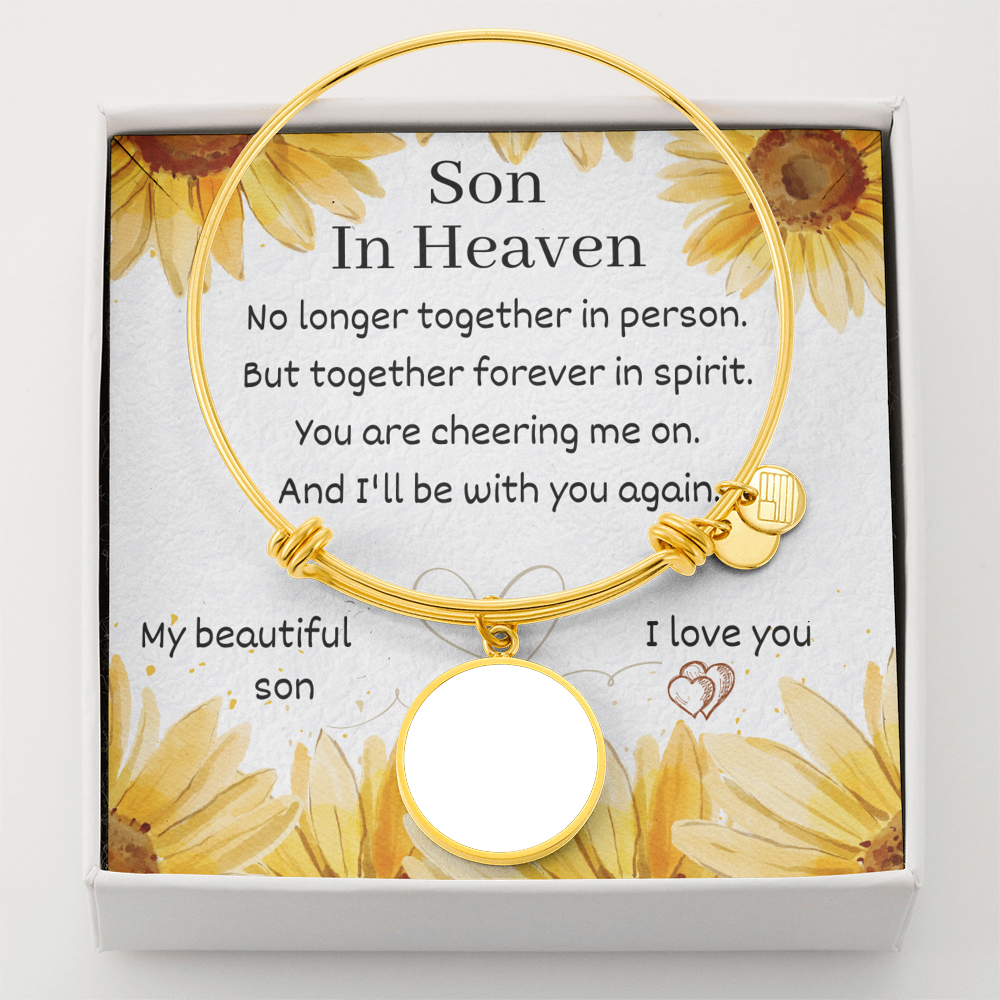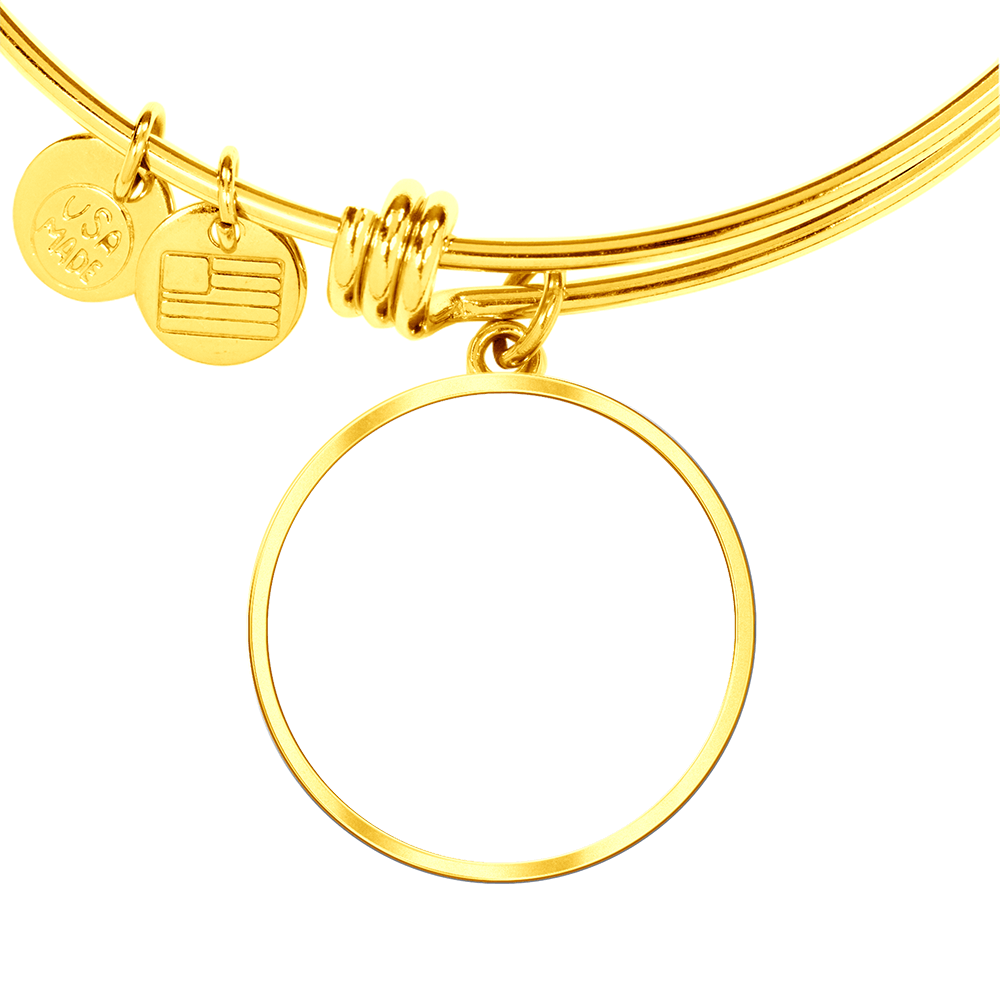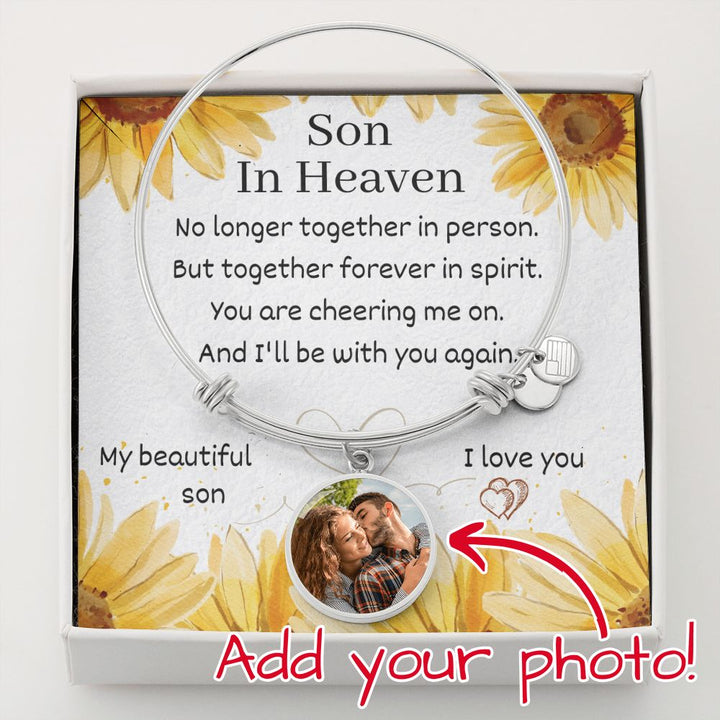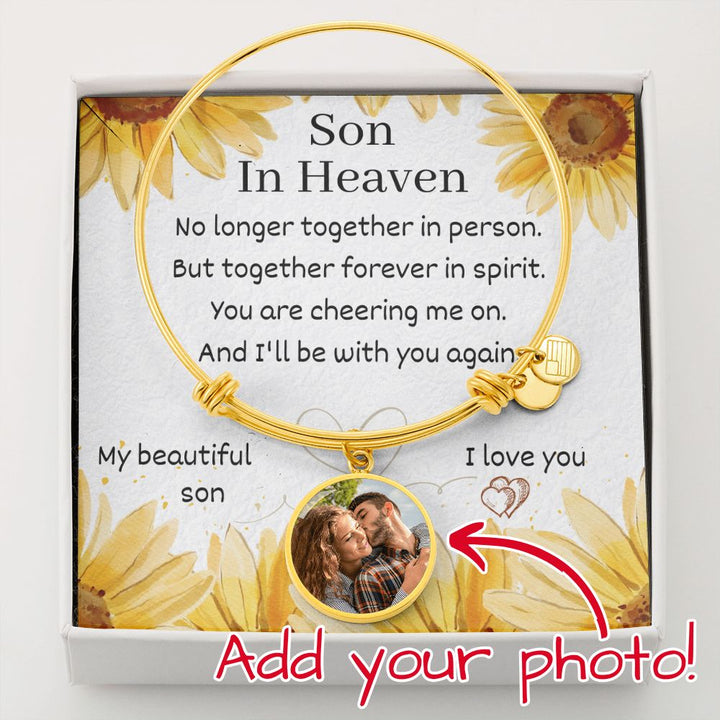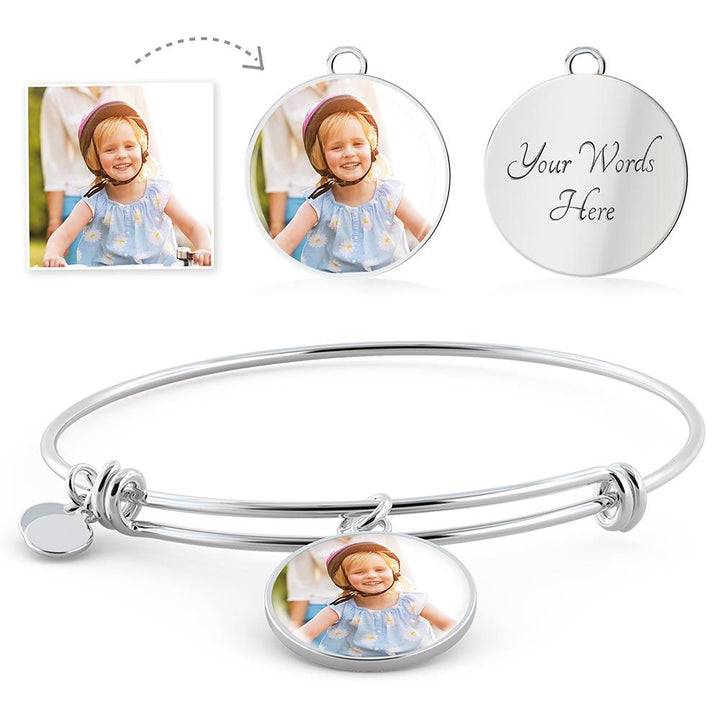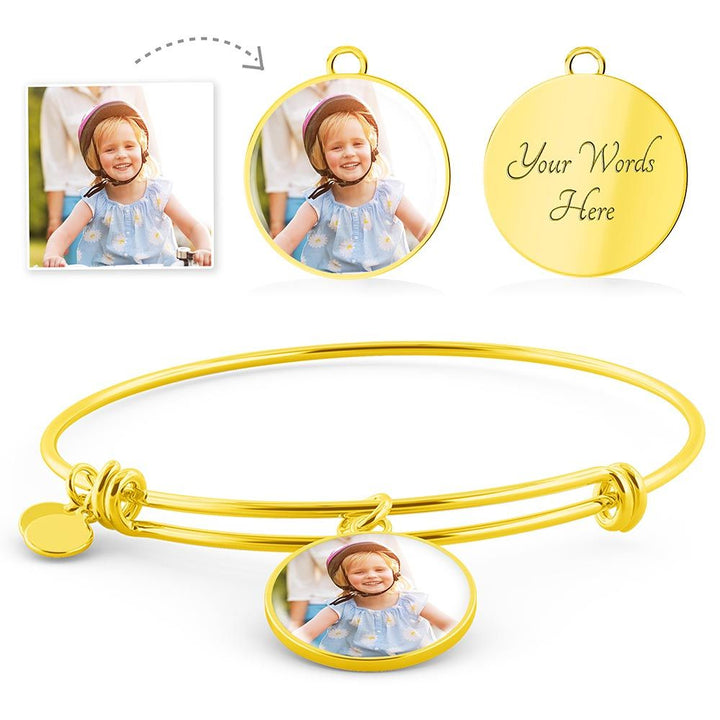 Drag or pinch with fingers to adjust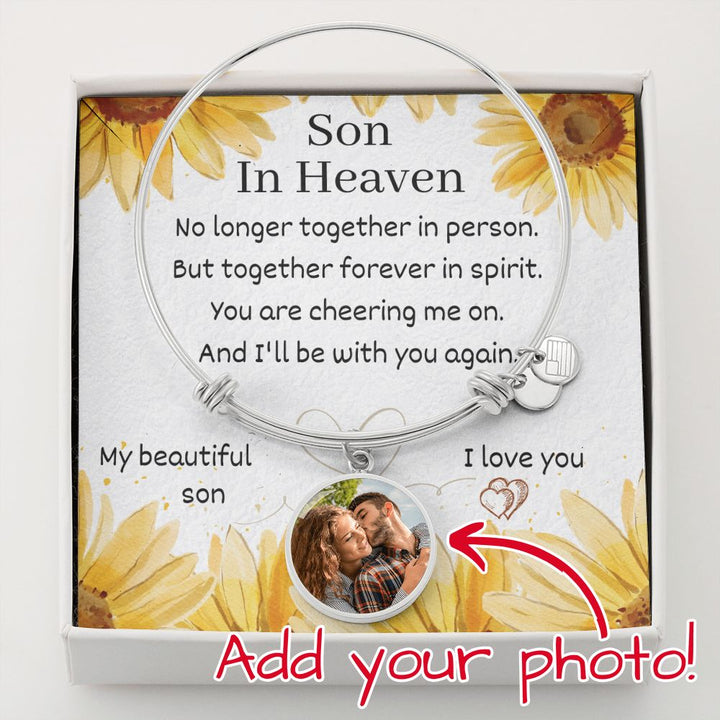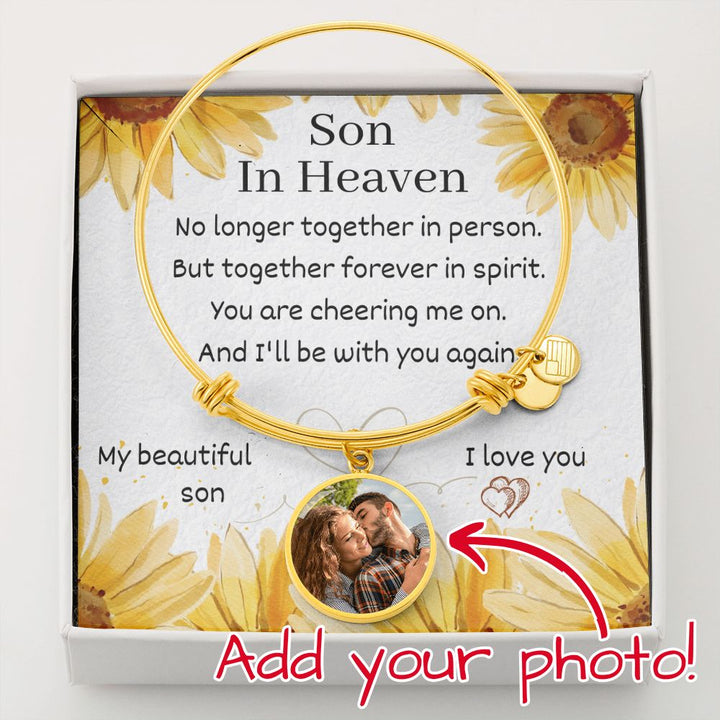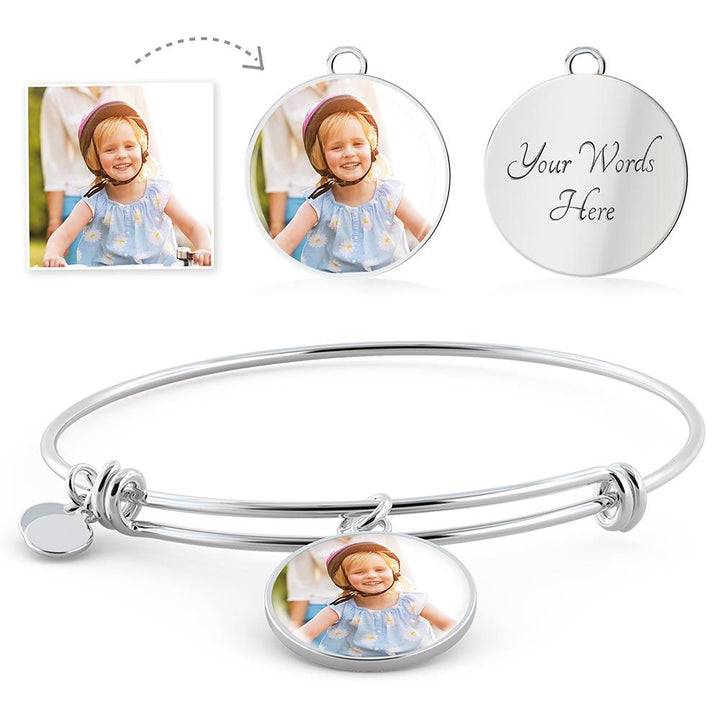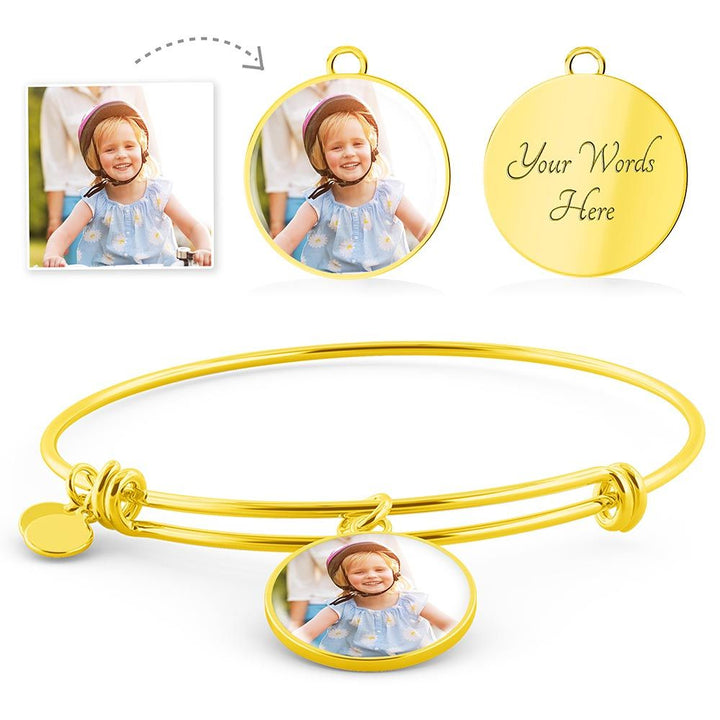 A beautiful bracelet to memorialize the bond between mother and son. A reminder that your beautiful son is in Heaven, and that you will one day be reunited. Upload a photo of your son's cheerful smile as a reminder that he is full of joy and life, and he is cheering you on.
The back of the pendant can be engraved with your son's name, or a phrase up to 40 characters, such as, "Cheering Me On" to remind you that your beloved boy is alive and well in Heaven, cheering you on to finish your race here on earth. (Hebrews 12:1)
100% Happiness Guarantee. If you're not 100% satisfied with your purchase for any reason, please contact us and we will make it right. Your satisfaction is our ultimate goal.
Product Details
* Luxury Bangle: 7-9" (18-22.75cm) adjustable
* Circle Pendant: 23.5mm x 23.5mm
* Patent Pending High Quality .316 Surgical Steel
* High Polished Stainless Steel Hypoallergenic & Resists Tarnishing
* Shatterproof Liquid Glass Coating
* 18K Gold Finish Option
* Designed and Personalized in the USA…Workers Paid a Living Wage!
Unique, one-of-a-kind gift

NOT SOLD in stores

USA: 2-8 Business Days
Description
Surprise someone you love with this unique and elegant jewelry item 🎁.
We say "UNIQUE" because each piece is different when you provide your photo.
This hand-crafted piece will never fade and is built to last!
Specifics
Made in Florida and Amsterdam
316 Steel or 18k Gold Finish
Adjustable Necklace Chain Measures 18"-22"
Water-Resistant
Delivery
Each piece is 100% custom hand-made to order in only 3-5 business days!
Unique, one-of-a-kind gift

NOT SOLD in stores

USA: 2-8 Business Days
Each item is handcrafted and assembled with love just for you and your loved one. Due to this, please allow 2 - 5 business days for your order to ship.
Once shipped, you can expect delivery within:
USA: 2 - 5 Business Days w/ Standard (1 - 3 Business Days w/ Expedited)
Canada: 5 - 10 Business Days
UK & EU: 3 - 7 Business Days
Australia & New Zealand: 8 - 20 Business Days
Rest of the World: 5 - 10 Business Days
A beautiful bracelet to memorialize the bond between mother and son. A reminder that your beautiful son is in Heaven, and that you will one day be reunited. Upload a photo of your son's cheerful smile as a reminder that he is full of joy and life, and he is cheering you on.

The back of the pendant can be engraved with your son's name, or a phrase up to 40 characters, such as, "Cheering Me On" to remind you that your beloved boy is alive and well in Heaven, cheering you on to finish your race here on earth. (Hebrews 12:1)

100% Happiness Guarantee. If you're not 100% satisfied with your purchase for any reason, please contact us and we will make it right. Your satisfaction is our ultimate goal.

Product Details

* Luxury Bangle: 7-9" (18-22.75cm) adjustable

* Circle Pendant: 23.5mm x 23.5mm

* Patent Pending High Quality .316 Surgical Steel

* High Polished Stainless Steel Hypoallergenic & Resists Tarnishing

* Shatterproof Liquid Glass Coating

* 18K Gold Finish Option

* Designed and Personalized in the USA…Workers Paid a Living Wage!

Each item is handcrafted and assembled with love just for you and your loved one. Due to this, please allow 2 - 5 business days for your order to ship.

Once shipped, you can expect delivery within:

USA: 2 - 5 Business Days w/ Standard (1 - 3 Business Days w/ Expedited)

Canada: 5 - 10 Business Days

UK & EU: 3 - 7 Business Days

Australia & New Zealand: 8 - 20 Business Days

Rest of the World: 5 - 10 Business Days